Pavilion City
April 2020 Update Released
---
Many of us are confined indoors for at least the next several weeks. Here's an update for Total Anarchy you can try out in the meantime!
This latest update brings all new missions, activities, interiors and music. It also comes with a plethora of bug fixes and other improvements.
- FIXED: Reduced loading time and GPU overhead when entering the city
- FIXED: All fatal errors reported since last release have been patched
- ADDED: 5 new story missions
- ADDED: Extended introduction and tutorial sequence
- ADDED: You can now buy and sell drugs to certain people around the city
- ADDED: 2 new types of weapon shops and other interiors
- ADDED: 4 new radio stations with all new songs and adverts
- ADDED: More aesthetic details and variety to the city
- ADDED: Entering an owned property or safehouse will clear your wanted level
- CHANGED: Wanted system has been refined
- CHANGED: Vehicle weight has been shifted toward the centre to improve car handling
There's lots more to do and see in Pavilion City. Pay it a visit today!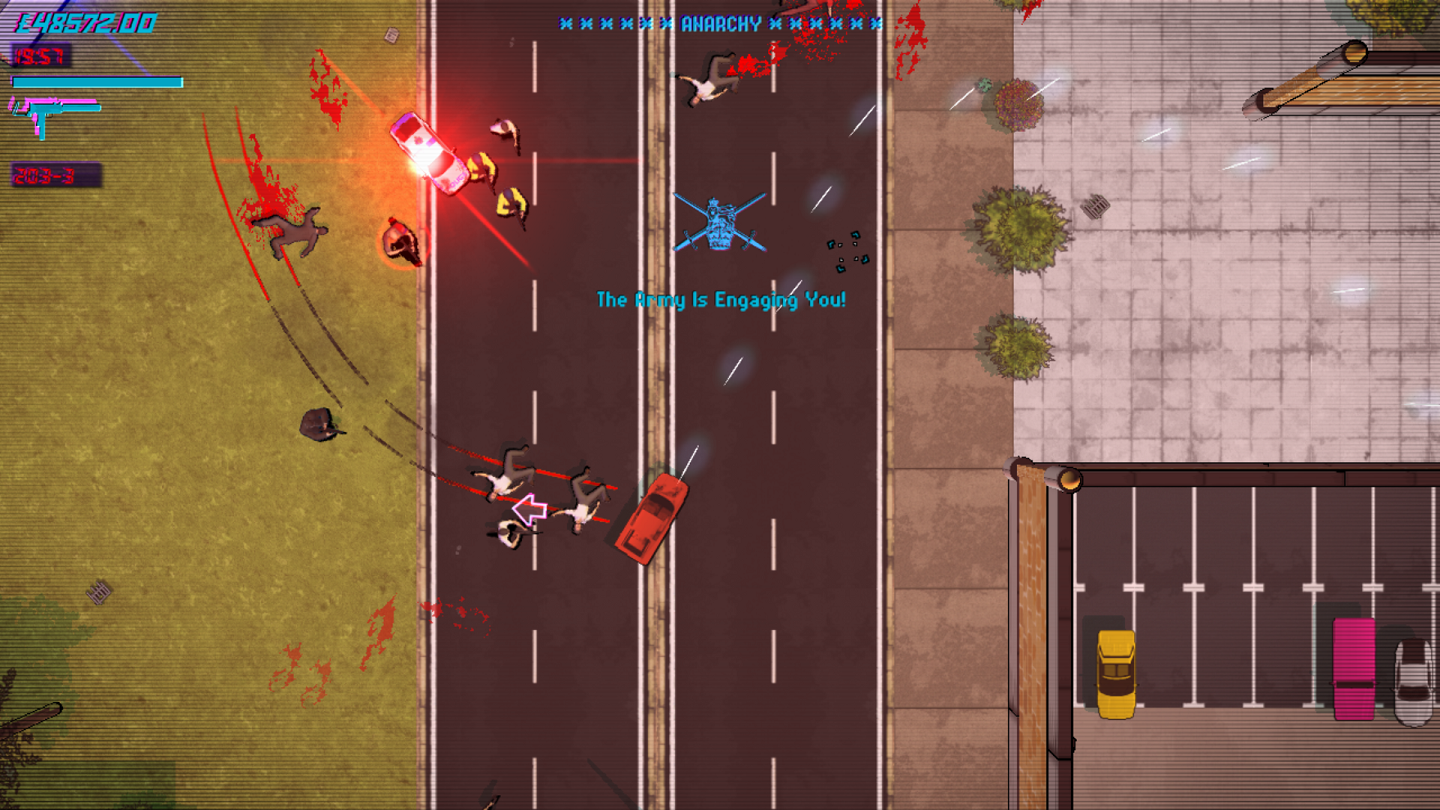 Files
TotalAnarchy-2020.1.zip
123 MB
Apr 11, 2020